17 February, 2011
Nola i Palčica..
Ove godine nismo radili pozivnice za Nolin rođendan, umjesto toga smo napravile nešto poput zahvalnica..
Jedini uvjet je bio - konjić..
Me and my Pony od Lili of The Valley je bio izbor moje slavljenice.. Za papir mi je trebalo malo duže, na kraju je izbor pao na Basic Grey Phoebe..
This year we didn't make invitations for Nola's birthday party, we made favour boxes instead..
The only condition was - a Horsey..
My birthday girl found Me and my Pony stamp by Lili of The Valley.. It took me a while to choose the papers, finally I decided to use Basic Grey Phoebe..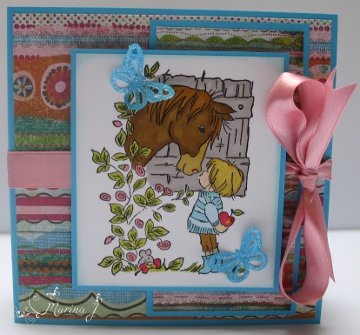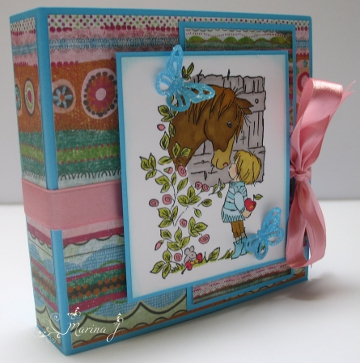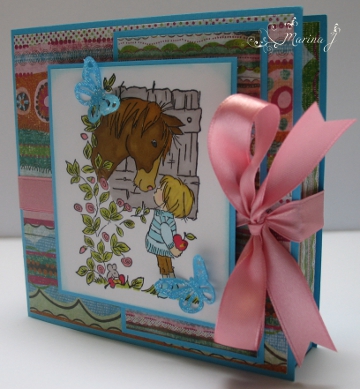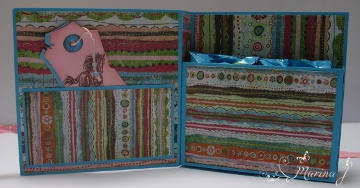 Challenges: Craft-alnica - Živali, Sir Stampalot - All Creatures Great and Small
12 October, 2010
Noline pozivnice...
Ovo je bila pozivnica za Nolin 4. ročkas. U kutijice smo stavile male sapunčiće-konjiće..
Nolas 4th B-day party invitation. We put little horse soaps in the boxes.