13 December, 2010
Tilda in Winter Night
Ovo mi je najljepša Tilda iz ovogodišnje Merry Little Christmas novogodišnje kolekcije. Prekrasna je...
This is my favourite Tilda from this years Merry Little Christmas Collection. She is georgeous...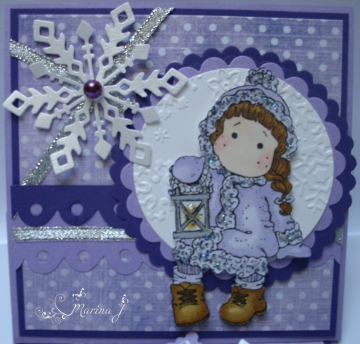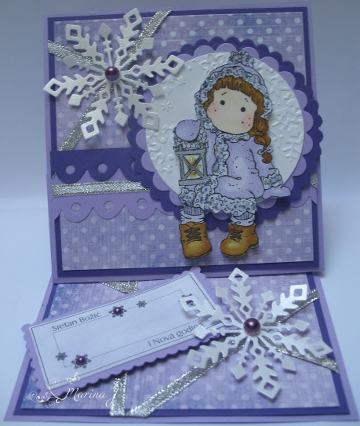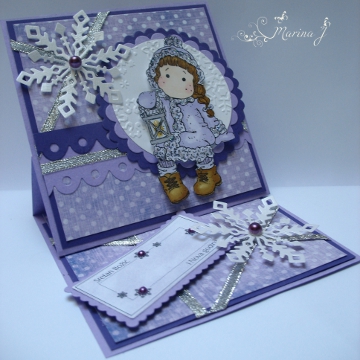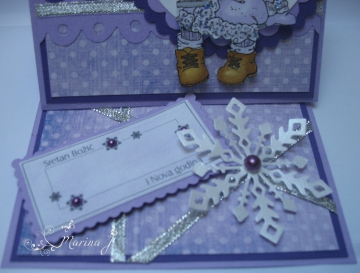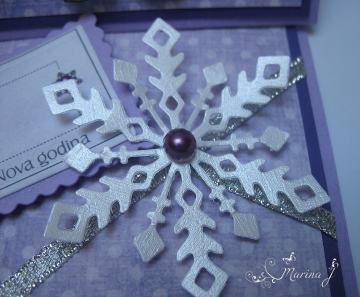 Challenges:
Just Magnolia (A Christmas Card)
Simon Says (Christmas! But no Red or Green)
Totally Gorjuss (Snow)
23 November, 2010
Deck the Halls..
James Bear u ljubičastom. Šljokasto..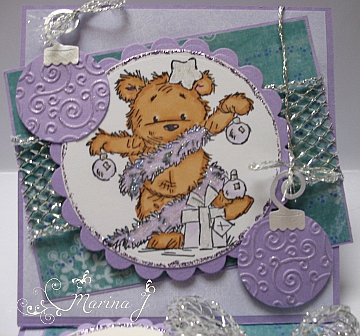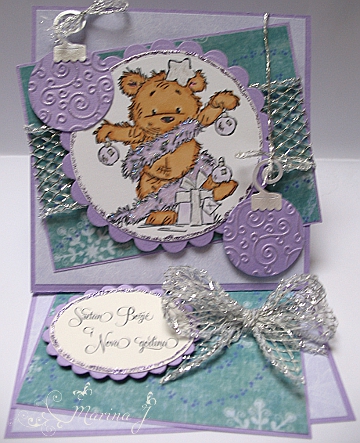 Konačno sam malo koristila QuicKutz šablonu Ornament. Baš je šljokasto i svjetlucavo..
Challenges:
Lili of the Valley (Glitter & Glitz)
Totaly Gorjuss (Not so Traditional)
21 November, 2010
Tilda with Vintage Roses..
.. u crvenom..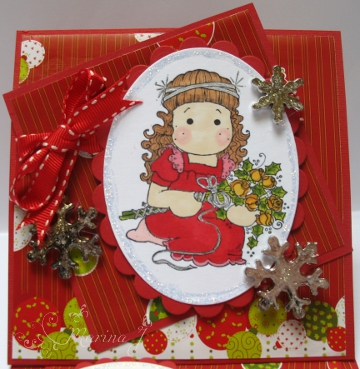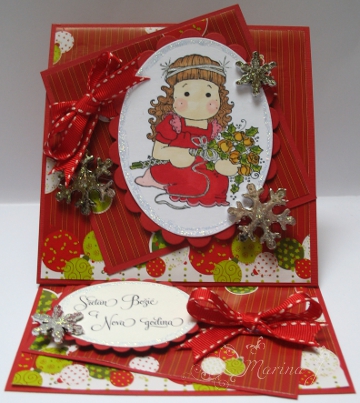 Challenges:
ATS Magnolia Challenge #4 (Something Christmas)
Dottie's World Challenge (Anything goes - Red)
19 November, 2010
Vintage Tilda..
.. u plavom..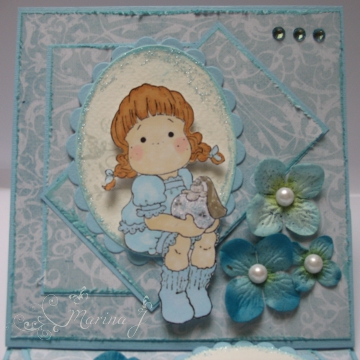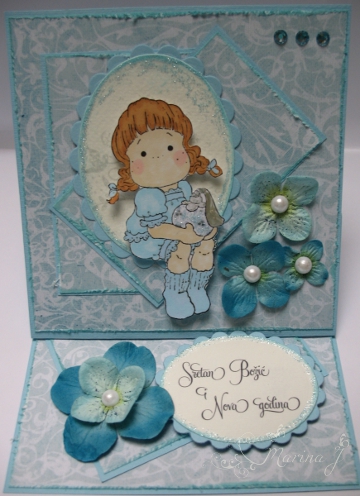 Challenges:
Wild Orchid (Blue Christmas)
Simon Says (Sparkle)
13 November, 2010
A Thorny Affair..
Radim puno čestitki sa krasnim Penny Black - Home for Christmas štambiljom..
I'm making a large number of Christmas cards with beautiful Penny Black - Home for Christmas stamp..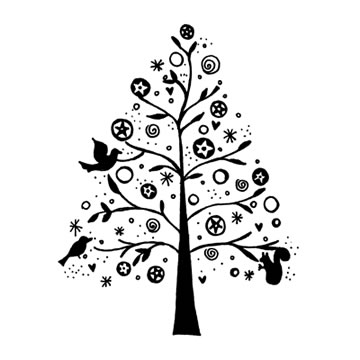 .. pa sam u pauzi napravila jednu s PB A Thorny Affair. Baš mi se sviđa Ježek..
.. I took a break and made one with PB A Thorny Affair. I really like the Hedgehog..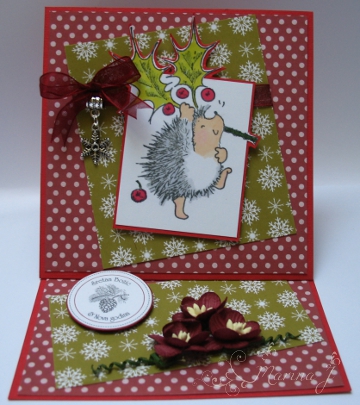 Challenges:
Simon Says Stamp Challenge (Prince Charming)
Penny Black Saturday Challenge (All My Favourite Things)
Wild Orchid Challenge #9 (Classic Christmas)
Sir Stampalot November Challenge (Christmas Traditions)
4 November, 2010
All White..
Tema Simon Says Challenga (ili izazova, ali to mi baš nekak ne zvuči nice..) ovaj tjedan je All White. Sve bijelo, osim sličice.. Evo moje Waiting Tilde..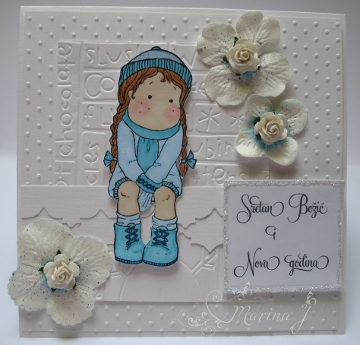 Cvjetići ispod su Prima, a gore Wild Orchid (ofkors).
27 October, 2010
Još malo.. pa nam stiže Sveti Nikola..
Štambilj je Lili of the Valley, Christmas Bunnies - Stocking.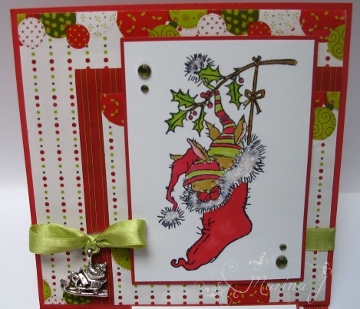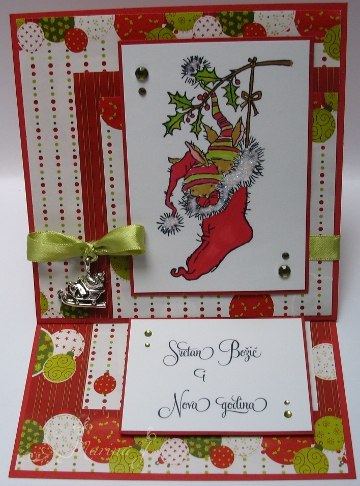 Zgodan privjesak..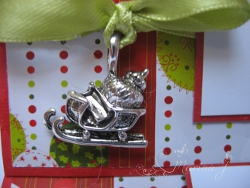 Čestitku sam napravila za Lili of the Valley Challenge.